On the road with Sunsetters
American Solar Challenge 2001
Kalamazoo Scrutineering Day 3
Wednesday, July 11
By Eric Bradley and Tim Barth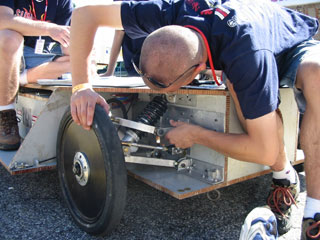 The only thing on our agenda today was to pass mechanical scrutineering, thus being officially qualified for the American Solar Challenge. The inspector arrived at our pit area at 9:30 am, and after close scrutiny, recommended we replace rod end bearings in the front suspension with ones of higher quality. We proceeded to make the change to receive green status in the seventh and final scrutineering station. Now nothing stands in our way from leaving from the Museum of Science & Industry in Chicago on Sunday morning to start our 2300-mile, 11-day solar-powered adventure to southern California.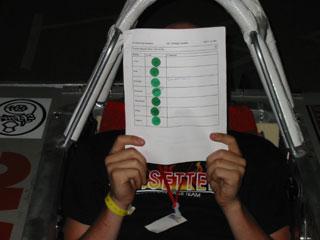 Tomorrow teams that have not completed their on-track qualification for ASC will be attempting to drive the 125 miles required to qualify at the Gingerman racetrack in South Haven, MI. Since we qualified in May in Topeka, we needn't requalify, but we will get some on-road practice tomorrow when we drive there to watch other teams. We'll let you know how it goes tomorrow...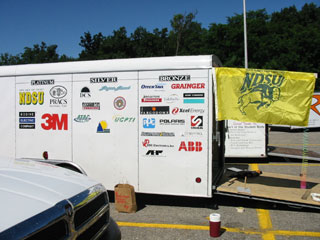 Flying the NDSU Green and Gold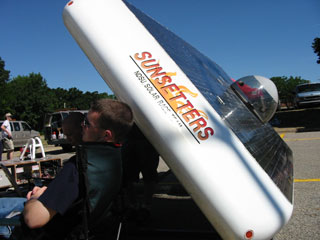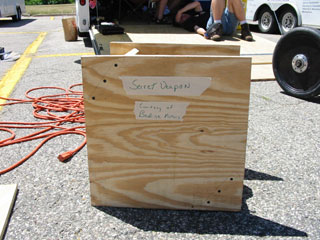 "Secret Weapon. Courtesy of Bodine Electric"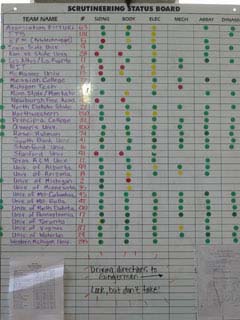 Note NDSU all green in the middle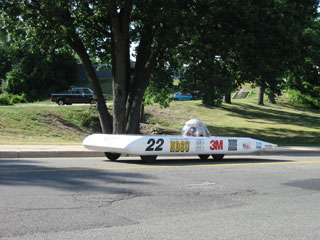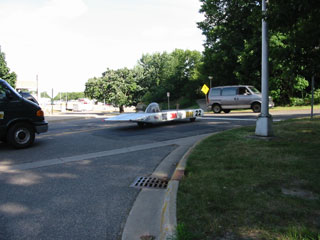 Around the Western Michigan campus